I'm as much a "city girl" as one can get. I always imagined it would be wonderful to have an acreage or farm, where my children could run around outside and learn what that kind of life provides. But, as time has gone on, I've learned that I'm the least farm-y girl there is. I wear Lululemon's when we go visit Ryan's family, and I hate when they get dirty. Yet... I don't buy "farm-clothes" so that my nice Lululemon's don't get dirty. Maybe I have less common sense than I thought.
We went to the farm the other weekend for Thanksgiving. We had a lot to be thankful for, and it was a great weekend, albeit, short.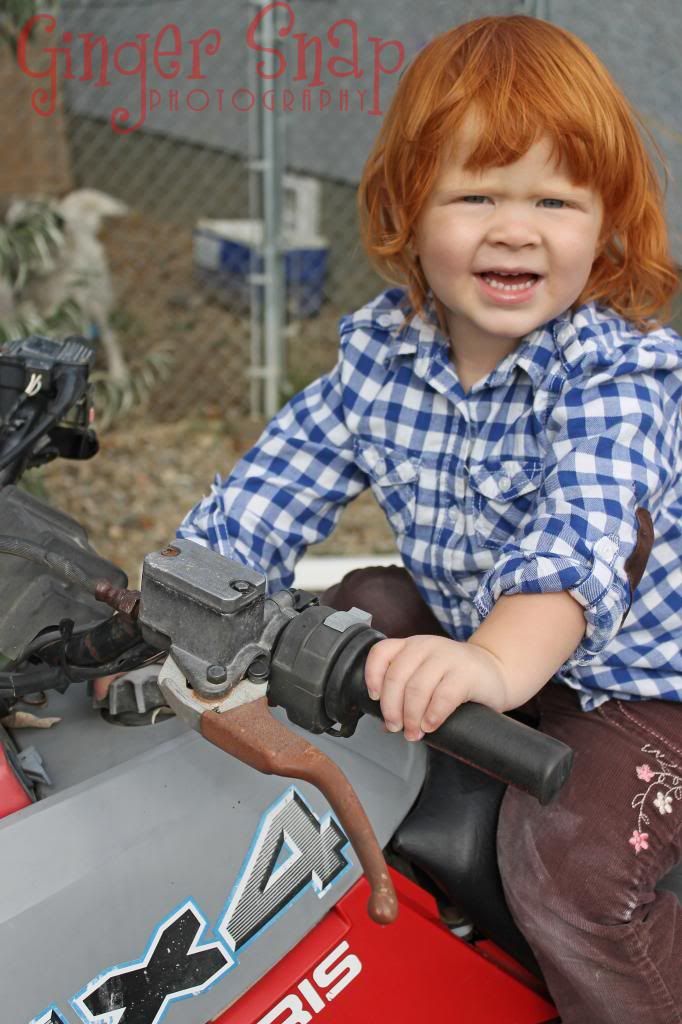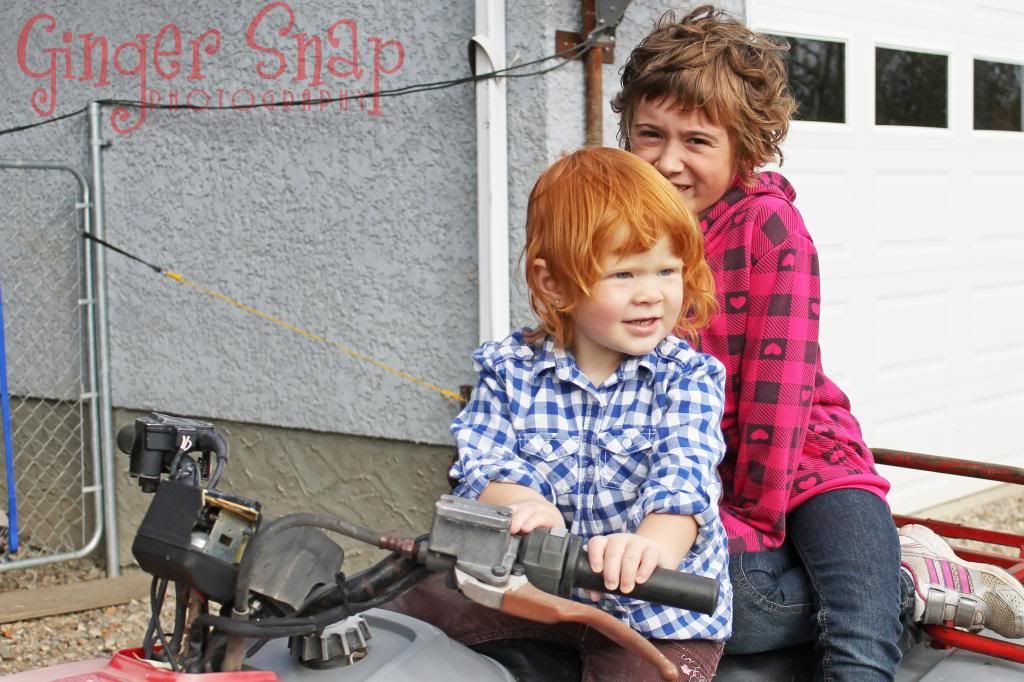 Aryn is definitely a farm kid. She loves being outside, no matter what the weather. She doesn't care about getting dirty, and she is so interested in the cows, cats and dogs that she doesn't care if she has to wade through weeds and dirt to get to them.
And my, oh, my does this kid ever love her cousin. Poor Veronica, I'm sure, gets annoyed with a 2-year old babbling and following her everywhere. But when you see Aryn's face light up when she sees Veronica... kid loves her cousin.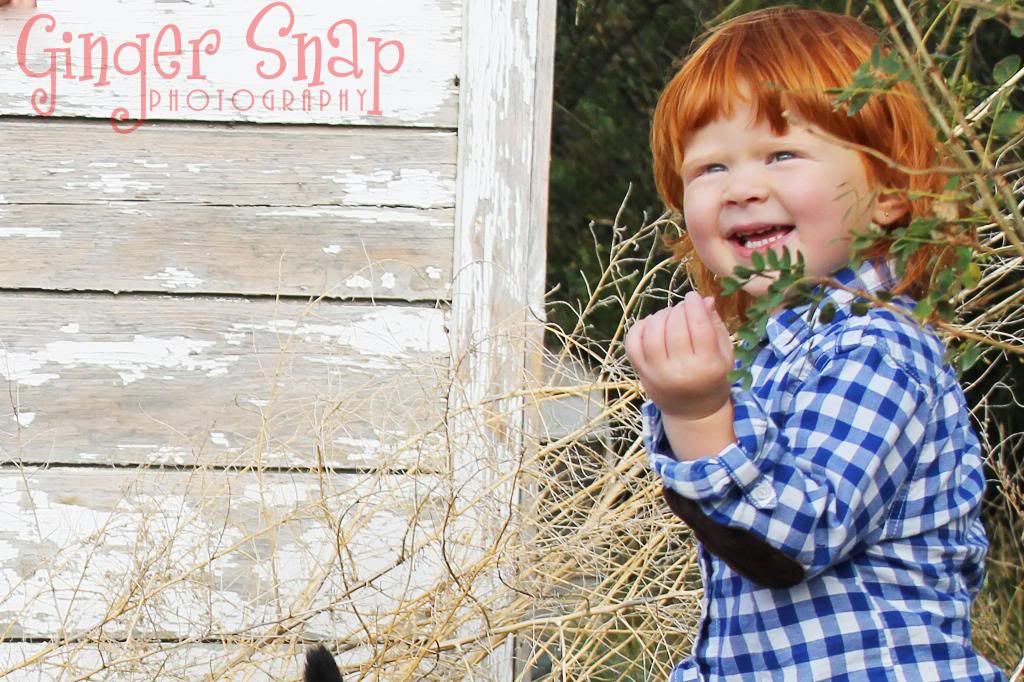 We had a wonderful Thanksgiving, but we had to leave Daddy behind for the rest of the week so he could help out. It turned out ok, since I was super sick that entire week he was gone so we couldn't have gone out to do any fun things that I had planned in my head during his week off.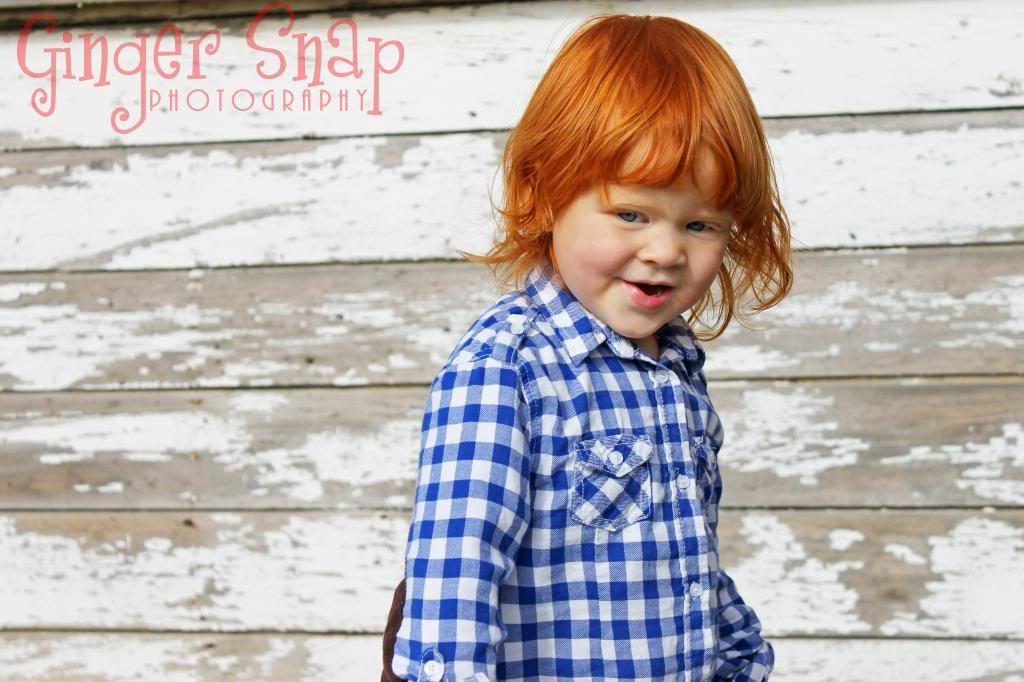 I'm very thankful for Aryn's growing vocabulary. We're slowly being able to understand what she's saying. Unfortunately, she has learned, "No, MINE!" so we hear that about 8 billion times a day. Everything is HERS. She is quite the little turkey when it comes to anyone touching anything she wants at that particular second. It's funny, but I worry it's something I'll have to deal with in the future. But hey, she's talking, right? You have to look at the positives!!
Happy thanksgiving, all!