31 weeks. WOW. I can't believe it.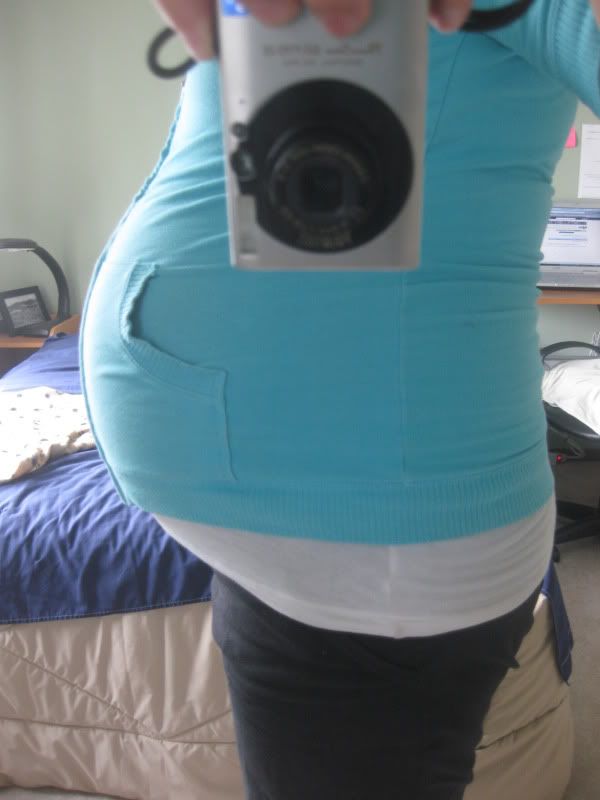 So what has happened this week pregnancy-wise? Well, I walk by the baby room about a million times a day and just stare at it. That's all - just staring. I can't go into a store without buying something and the room is quickly filling up. The drawers are full of cloth diapers (FuzziBunz! Yay!) and I'm super excited to prove to my husband that they were money well spent (haha).

I'm exhausted, and somehow Bauer has decided he needs to go for at least 2 walks a day (I blame my parents for that one). And he seems to want to go every time I just want to lay down on the couch and have a nap!! What a dog!! (he's going to have a real wake-up when the baby comes!!)

What else..... you know, not much! Only ~9 weeks to go!!! It's going by soooo fast!!