*Pre-Post Comment: I did not edit the photos... I did not put my "logo" on my photos... I'm a lazy mess today!
There are going to be a huge abundance of "Christmas" posts in the blogosphere. And I will join the ranks.
Normally, every year, I am a human elf, decorating in mid-November, running around with gifts and decorations and a ridiculous smile on my face that just screams, "Merry Christmas!" I love Christmas, and I don't care who knows it. If someone is frowning on the street, I give them a huge smile and a friendly "hello!" I leave candy canes on windows and buy the meal for the person behind me in line at Tim Horton's - every time. I wear red and green and ridiculous decoration earrings. I carefully wrap each well-thought gift and make sure every person in my life has one.
This year, I dreaded Christmas. I was sick, Aryn was sick, Ryan was getting sick, it was -4000 degrees, I didn't get our decorations out until a week before Christmas and our tree was put up unseasonably late. I forgot to buy for at least 8 people, including the moms in my baby group; I even forgot to buy for our dog groomer until she gave her gift to me. I angrily glared at everyone who hadn't shovelled their sidewalks, and flipped off anyone who cut me off on the beyond-icy roads.
I don't even have an excuse. The season of "morning sickness" seems to have passed, even though smelly diapers still throw me into a gagging fit of despair. I am getting fat, which is a perfect excuse to fill my face with every kind of food I see, yet instead I am grossed out by everything from salty to sweet to fattening to healthy. Food = blech. Aryn was a blast at Christmas, opening all the gifts and for some reason I smacked her little hand away every time she tried to open one of
my
gifts.
That's mine, kiddo. You have 8 billion other gifts to open. Step away from my new sweat pants.
Speaking of sweat pants, I'm in transition. None of my regular shirts fit any more. I can pretend they do, but they don't. I can look at myself in the mirror, suck in my stomach and think, "I don't look pregnant!" but the second I catch a quick un-sucking-in glance at myself all hope is lost. Pregnancy clothes it is.
And all of my pregnant-with-Aryn clothes are summer clothes. They don't cut it in -4000 degree weather.
It's not that I hate pregnancy clothes... I just hate how they make you
look pregnant.
And $30 for a tank top that is bunched on the sides instead of $8 at Wal-Mart seems ridiculous to me, so I tend to continue choosing the L and XL sizes instead of just spending the extra money on a M or S at Thyme Maternity.
Wait... this post was about Christmas...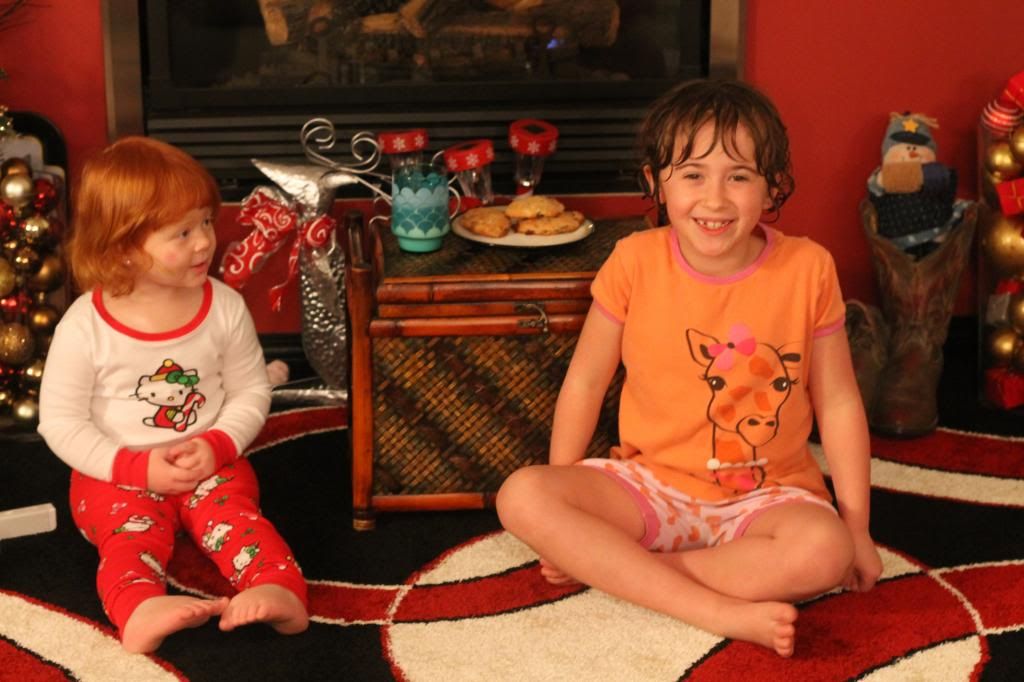 All in all, we had a
fantastic
Christmas. We spent 1 night at Ryan's parent's place because of our sicknesses and we woke up bright and early Christmas morning to an abundance of gifts. Everyone was spoiled and everyone left happy, grateful, and, in true Diana fashion, over-the-top-fed. Aryn
looooooves
her cousins and is always sad when we leave. If it weren't for the -4000 degree weather, we could have had more fun outdoors, but you do what you can. We played cards, drank Bailey's, and sang Christmas carols around the piano in the living room.
Magic.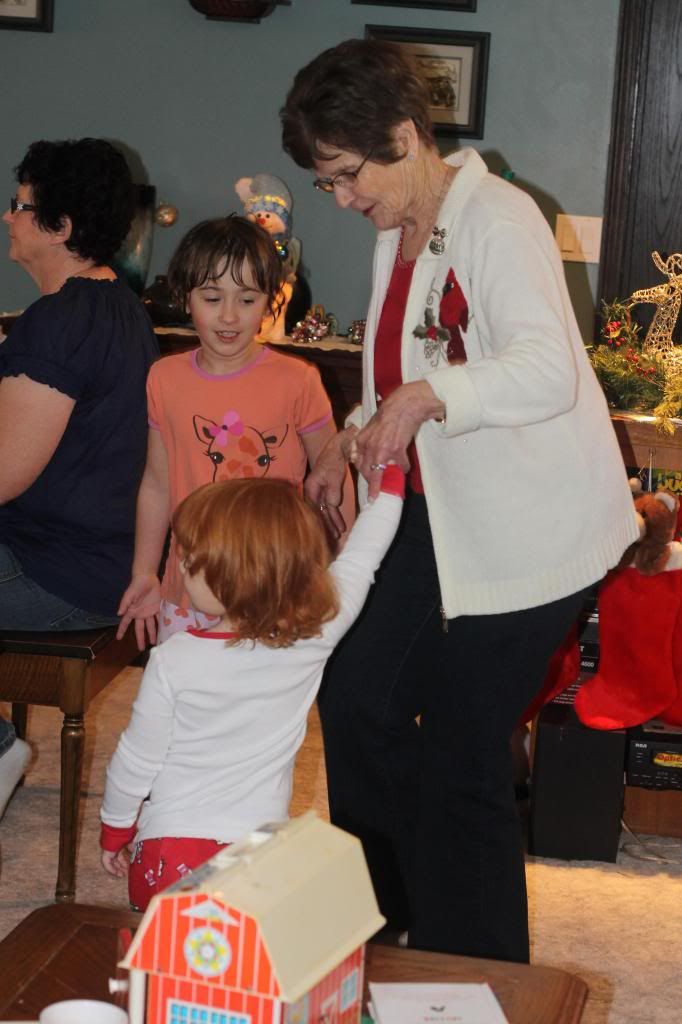 Then we spent Christmas day evening at my parents place for a fantastic turkey dinner (I can't lie; not being a vegetarian any more really has been a mealtime blessing this Christmas!), and Boxing Day morning at our house opening more gifts, having a huuuge breakfast and watching
Brave
3 times in a row. Literally. I am not exaggerating.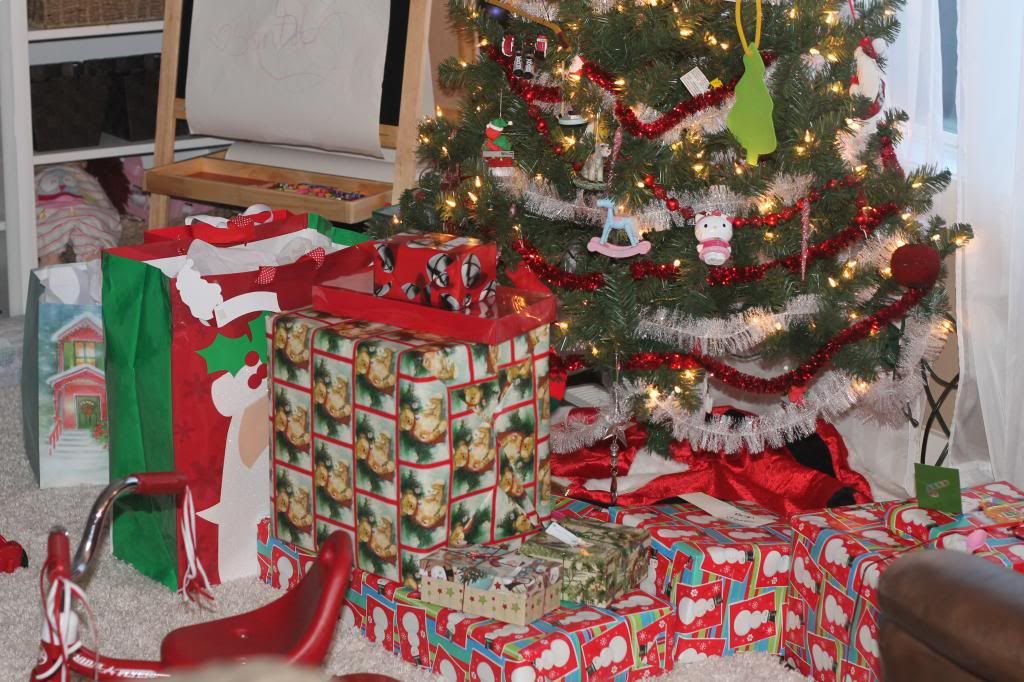 We truly had a fantastic Christmas. And it's our last Christmas before Baby #2 makes his/her appearance and we spend next Christmas as a family of 4 + Bauer for the first time. It's exciting and terrifying!
I hope you all had a fantastic Christmas as well and will have an even better 2013!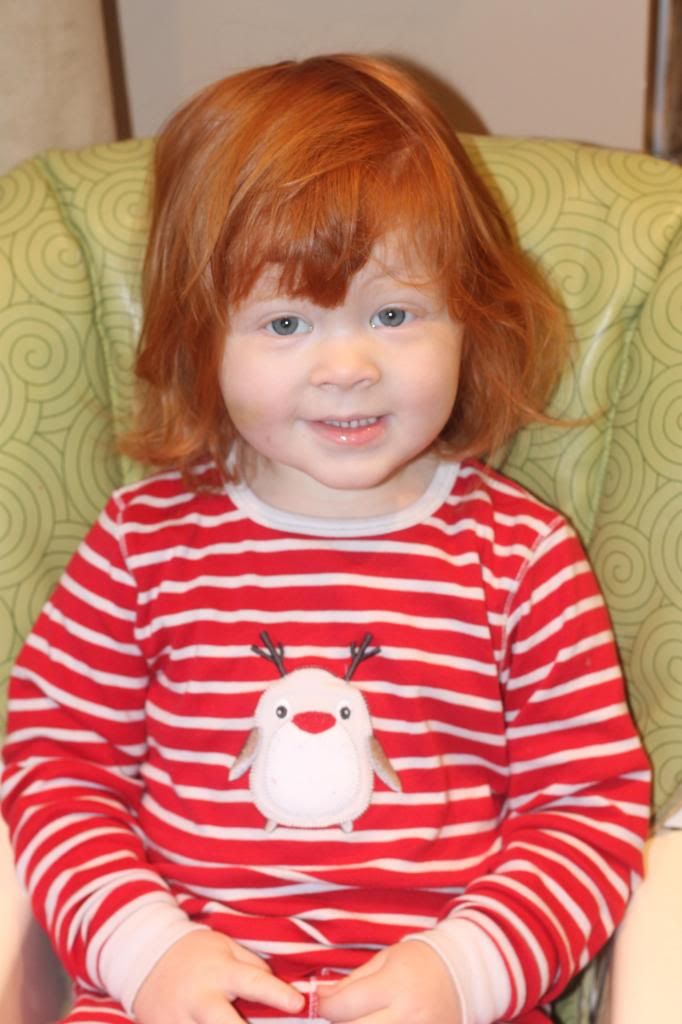 And, for your entertainment, my child singing: