THANK YOU UNCLE JOE & AUNTIE BERNIE!!!!!!!!!!
We got our very first gift today that we could actually open (we got another gift in the mail on Thursday but the gifts are wrapped and I'm being forced to not open them yet. But I have already sent a huge "thank you" to my cousin Ashleigh for that one!!). We got the high chair we registered for, and I can honestly say: it's BEAUTIFUL.
So beautiful, in fact, that Bauer felt like he needed to check it out as well.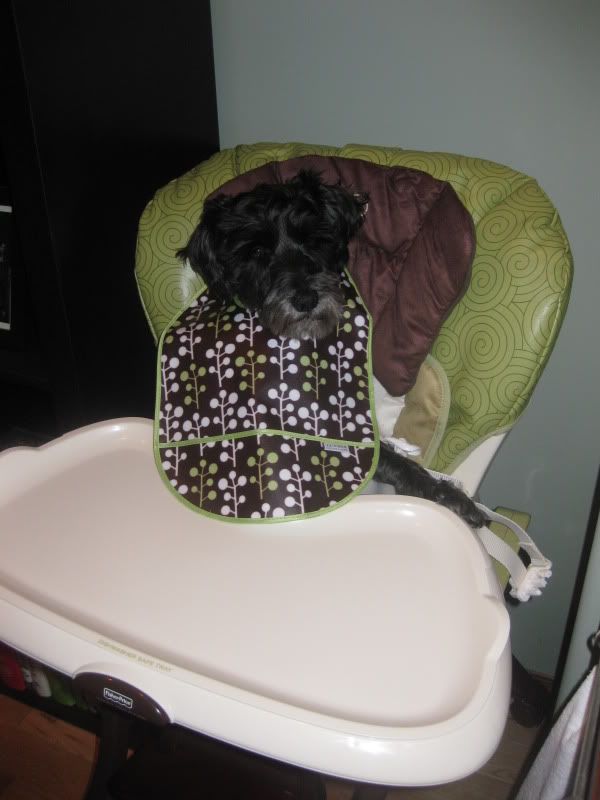 What a silly dog.
THANK YOU!!!!!!!!!