Tonight started off with us having to give Mr. Bauer a bath. He's not a big bath fan, and to prove it to everyone, here he is pouting afterward: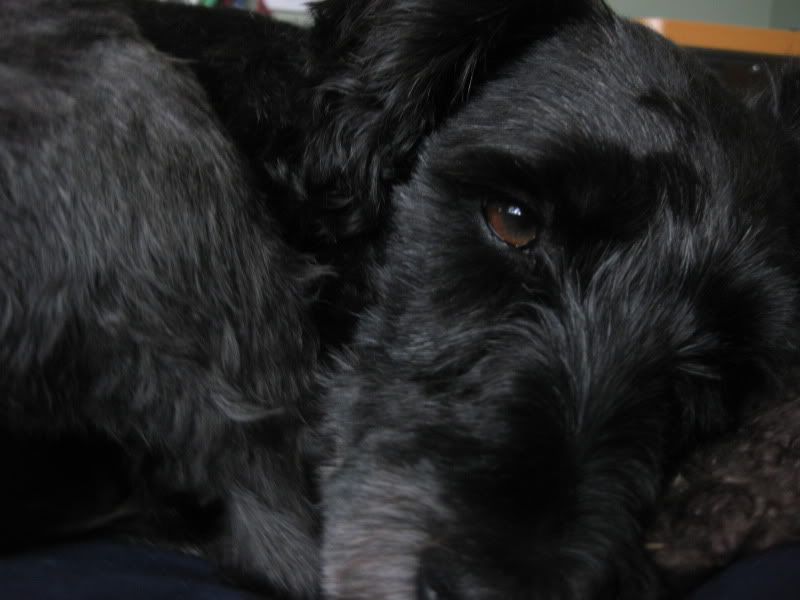 Yesterday, my mom gave me a big box of my baby stuff - yes, from when I was a baby. Little sweaters my grandmother knitted me, little booties and hats that were crocheted for me. Beautiful little dresses wrapped in cute little ribbons.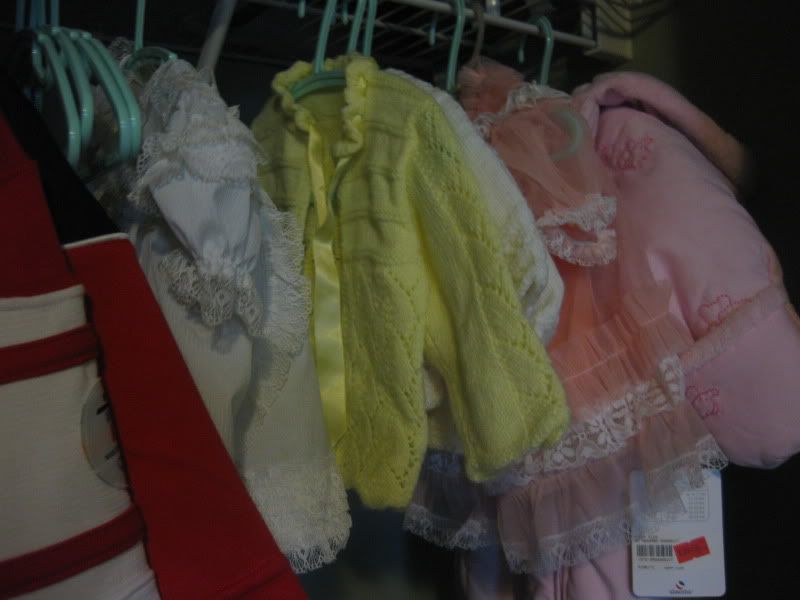 I can't wait to dress my little girl up in these clothes!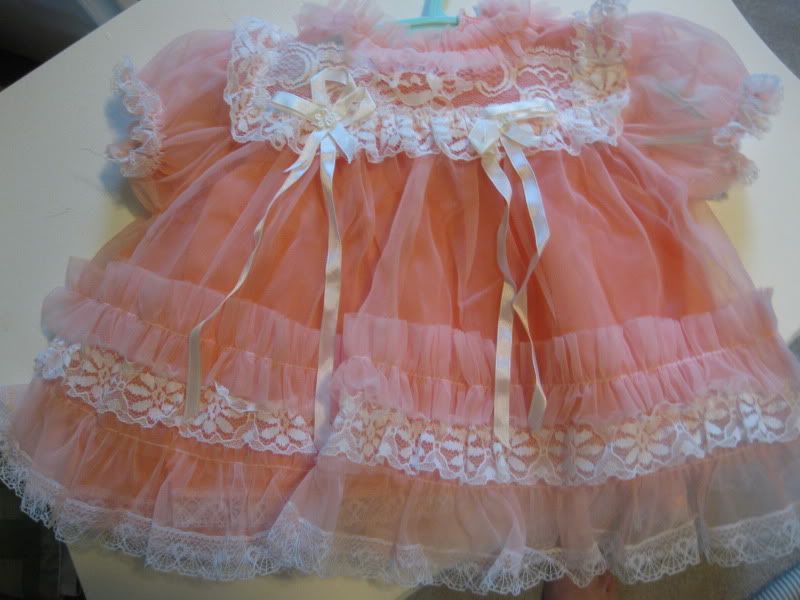 Club Pink has exploded at our house. The spare room has sprinkles of pink everywhere.
From pink elephants...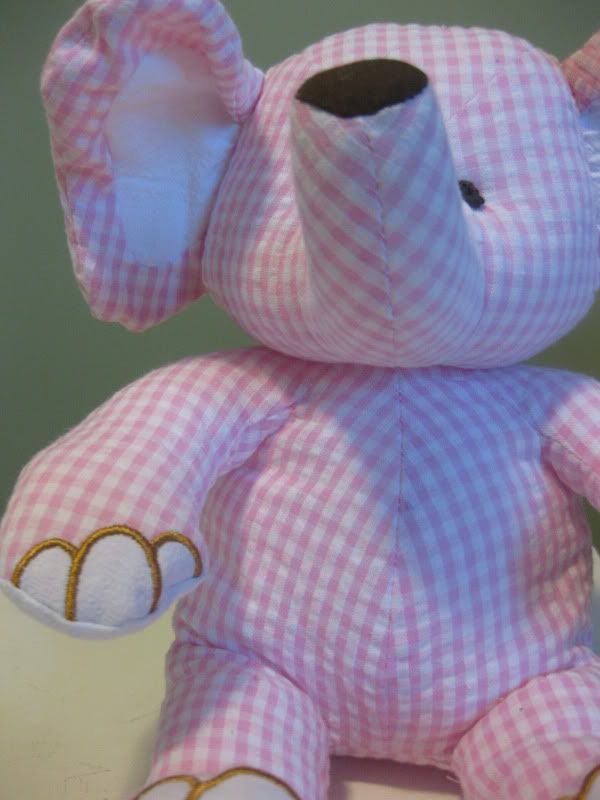 To pink unicorns...
To our darling Miss Aryn's pink letters that I just painted. Just seeing the letters makes me even more excited to meet her!!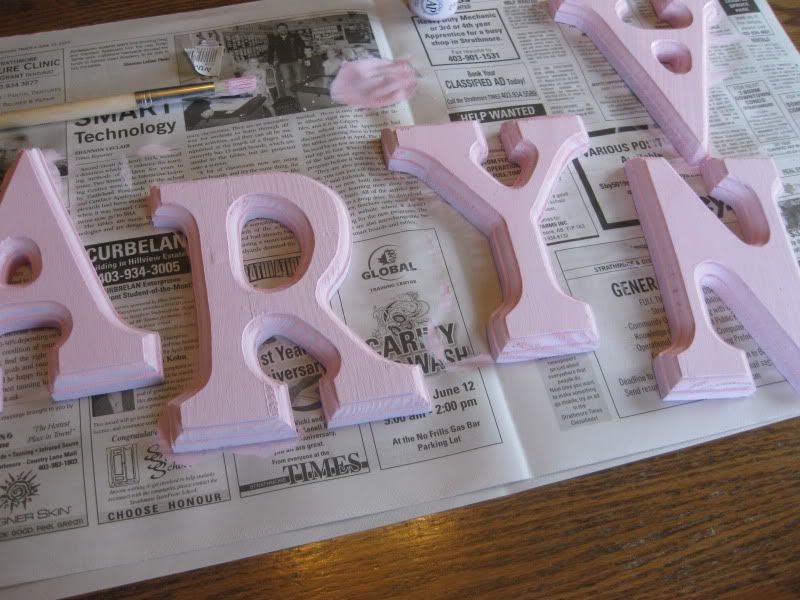 And with that, our delicious supper of corn, potatoes and Ryan's steak (poor cow! haha), I am officially STARVING and it's 8:48pm. What to eat... I think I have already met my sugar intake for the day so I need to be creative... I'm off to the kitchen!!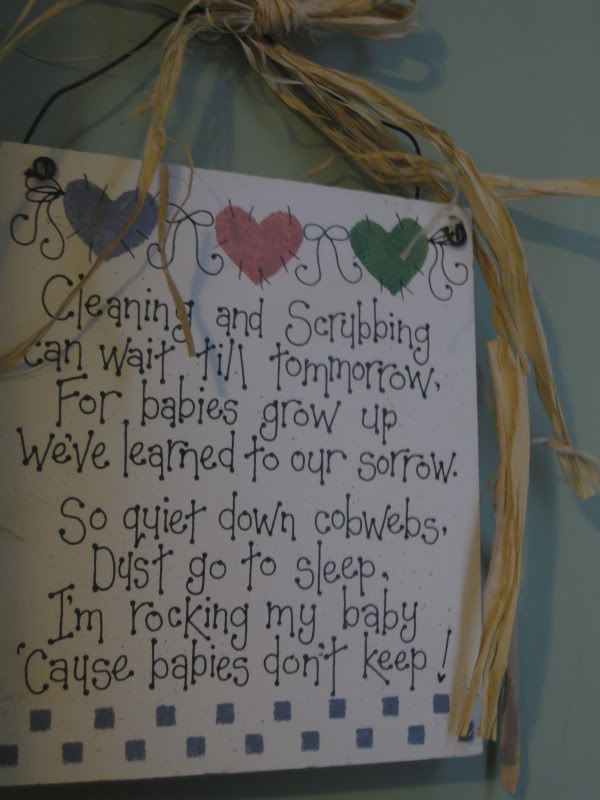 (PS. I am fully aware "tomorrow" is spelled incorrectly ... *sigh*... I bought it at a garage sale haha)