Yeah, yeah, yeah... we're ahead of the game. But this stroller is a Lux(ury) stroller for $100 off until Thursday so we jumped at it!!
Thank you Grandma Diana and Grandpa Butch for the stroller! What a great gift for you, Aryn!
I can't explain how exciting it was to see a full stroller and car seat in our living room. It made me want to skip the next 3 or 4 months (I can't figure out how far along I am) and go straight into meeting our little girl. It made everything so REAL. The car seat is so small; it's so weird to think someone will FIT into it!
Here's some photos of Daddy putting together your new stroller!!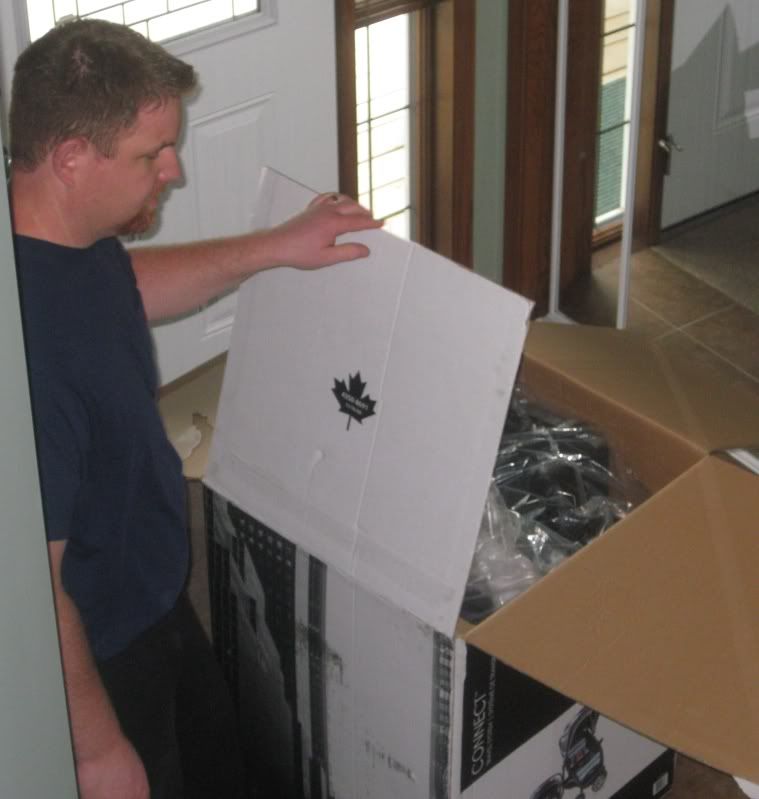 I told Daddy to smile here, and this is what he gave me: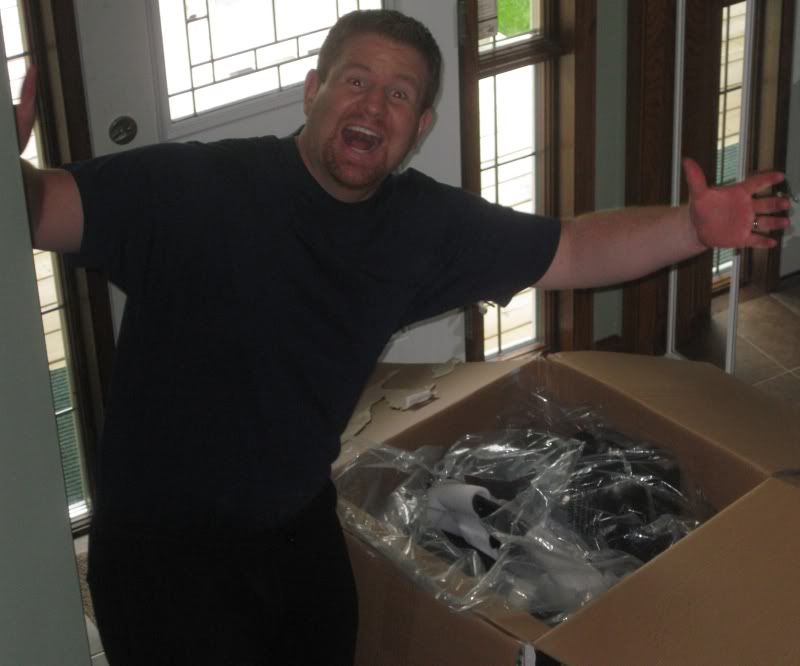 Fixing up the car seat: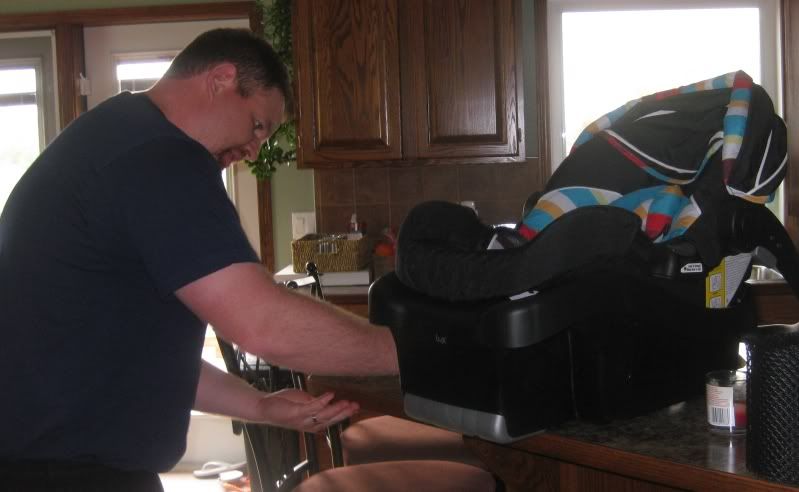 The finished car seat: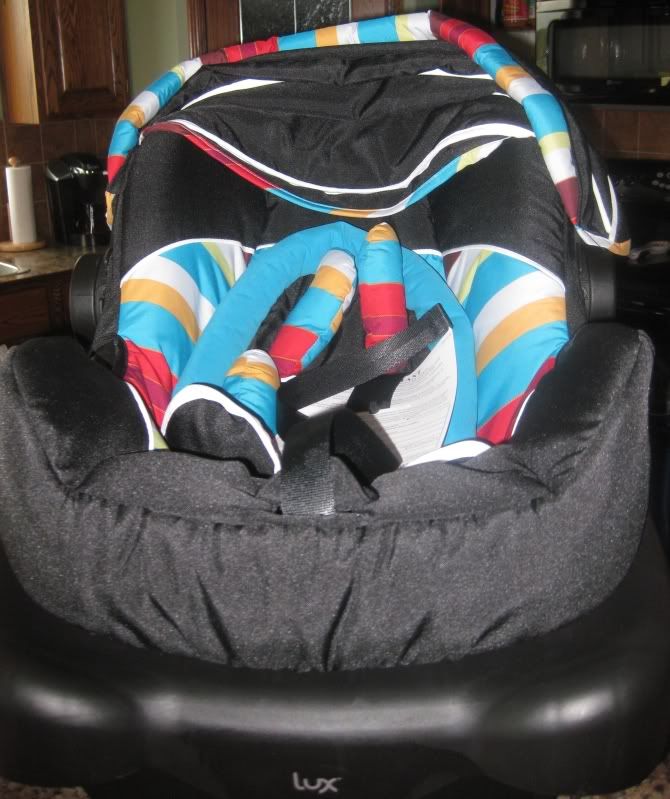 Working on the stroller: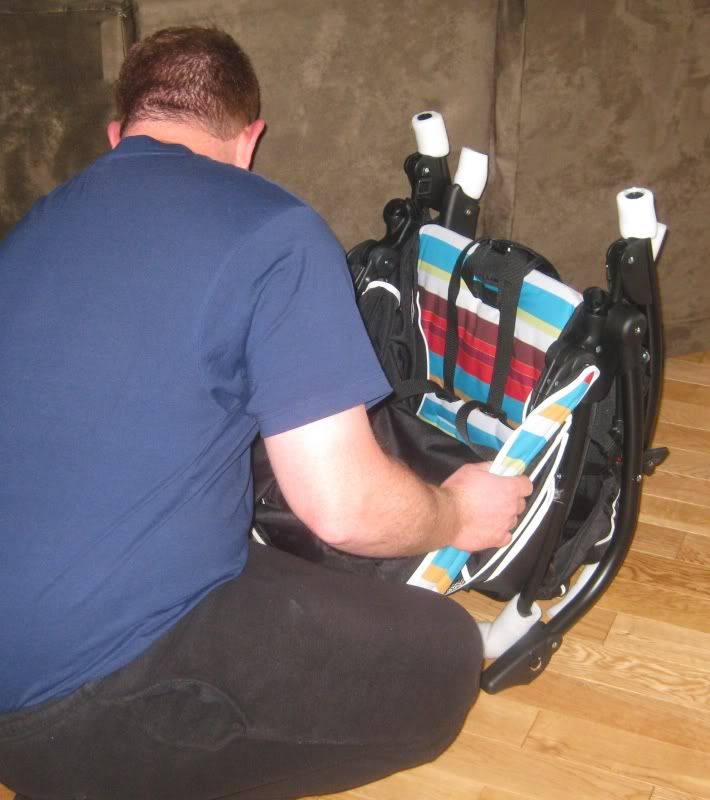 He did NOT like putting on the wheels!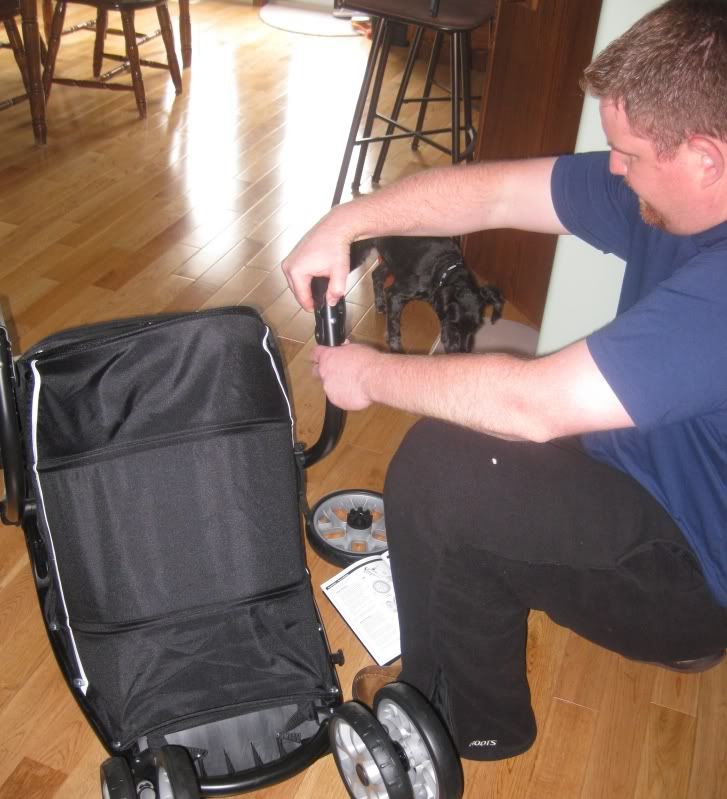 The finished stroller (Bauer was a BIG help):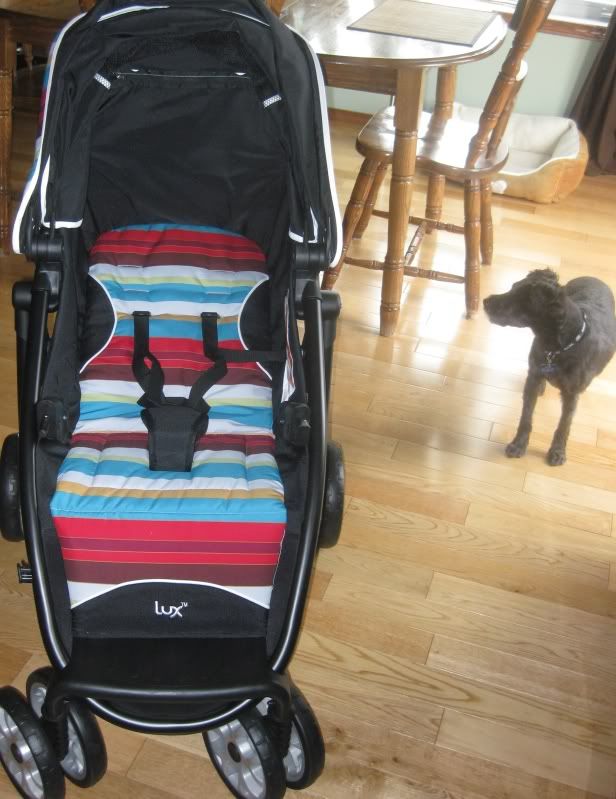 I just realized I didn't get a photo of the whole stroller done with the car seat in it... oh well. Guess we'll have to wait until Aryn is here before we get a photo of that!